The ITRC Is a non-profit organization established to empower and guide consumers, victims, business and government to minimize risk and mitigate the impact of identity compromise and crime.
Established in 1999, the Identity Theft Resource Center (ITRC) is the only national non-profit in the U.S. to provide live, direct identity crime advice and victim assistance at no-cost.  
Our advisors provide preventative information as well as assist victims of identity compromise, theft, and misuse by providing customized plans to address any and all identity concerns.

 

Call toll-free at 1 (888) 400-5530 or live chat via our website for free direct assistance available Monday-Friday 6 AM PT – 5 PM ET
The ITRC also is a voice for victims and maintains the largest U.S. aggregate of data breach information, provides public research on victim impact, advises legislation, speaks to the media on public issues, works with businesses with develop educational materials, provides webinars & presentations for organizations, etc.
Learn about our
Frequently Asked Questions
The ITRC fundamentally believes that both consumers and businesses are victims of identity theft and fraud.
Prevention and reduction of identity theft will require education and cooperation between consumers, businesses, law enforcement agencies, and legislators.
The ITRC believes that support and education of businesses has a strong positive impact on the restoration of victims' lives, and the prevention of further identity theft.
Eva Velasquez
President/CEO
EVA VELASQUEZ is the President/CEO of the Identity Theft Resource Center. Velasquez previously served as the Vice President of Operations for the San Diego Better Business Bureau and 21 years at the San Diego District Attorney's Office. She is a recognized expert who has been featured on CNBC Nightly Business Report, CBS Morning News, NBC Nightly News, Huffington Post Live, Forbes, Bloomberg, Kiplinger's and numerous other media outlets. Eva is a recipient of the National Crime Victim Service Award from the U.S. Department of Justice, and the National Consumer League's Florence Kelley Consumer Leadership Award. Eva is a published author, a member of the advisory board of The Knoble, and is regularly invited to speak at industry and policy events including the Center for Evidence Based Policy at George Mason University, and the ABA Financial Fraud Prevention, Strategy, and Investigation Symposium, and briefing events for the FTC, CFPB, IRS, DHS, PRAC, and the US House of Representatives.
James E. Lee
Chief Operating Officer
JAMES E. LEE is the Chief Operating Officer of the ITRC. A data protection and technology veteran, James is the former EVP & Company Secretary of Irish application security company Waratek and former SVP & Chief Marketing Officer for Atlanta-based data pioneer ChoicePoint (now LexisNexis). He also chaired two working groups for the American National Standards Institute (ANSI) on identity management and privacy. Prior to joining ChoicePoint, James served as a global public affairs and communication executive at International Paper Company (NYSE: IP). He holds academic credentials from the University of Texas School of Information – Center for Identity, the Wharton School at the University of Pennsylvania, and the University of Arkansas.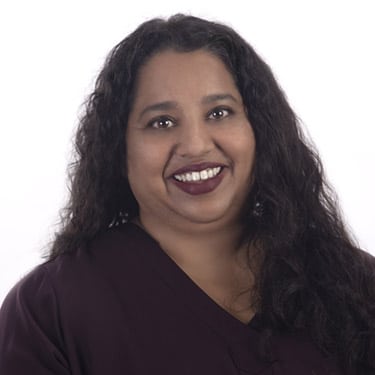 Mona Terry
Chief Victims Officer
MONA TERRY is the Vice President of Victim & Business Services at the ITRC. She holds a master's degree in business administration. Mona oversees operations, finance and HR functions for the organization and works to improve operational systems, processes and policies in support of the ITRC's mission. This includes developing and monitoring information flow and data quality as well as reporting and auditing existing efforts. Mona previously worked at the Better Business Bureau where she was responsible for managing and growing the complaint department and worked on outreach to military service members and high school students. Mona has a passion for consumer protection and continues to seek ways to make a positive impact on all stakeholders affected by identity theft and related issues.
The ITRC has conducted surveys and produced publications since 2003 on topics including the emotional and psychological impact of identity theft, the victim aftermath of data breaches, social media habits, impact on foster youth, cyberattack trends, and more. 
ITRC is largely funded by the corporate sponsors and foundations mentioned on this website. It takes active and involved businesses – which support our mission to combat identity theft – in order that we may continue to assist victims free of charge. Our sponsors are known in the community for their proactive approach towards community involvement in general and identity theft in particular. Our sponsors are noteworthy both for their integrity and for giving back to the community.
ITRC Financial Supporters
Stay informed with alerts, newsletters, and notifications from the Identity Theft Resource Center