Key Staff
Eva Velasquez
President/CEO
EVA VELASQUEZ is the President/CEO of the Identity Theft Resource Center. Velasquez previously served as the Vice President of Operations for the San Diego Better Business Bureau and 21 years at the San Diego District Attorney's Office. She is a recognized expert who has been featured on CNBC Nightly Business Report, CBS Morning News, NBC Nightly News, Huffington Post Live, Forbes, Bloomberg, Kiplinger's and numerous other media outlets. Eva is a recipient of the National Crime Victim Service Award from the U.S. Department of Justice, and the National Consumer League's Florence Kelley Consumer Leadership Award. Eva is a published author, a member of the advisory board of The Knoble, and is regularly invited to speak at industry and policy events including the Center for Evidence Based Policy at George Mason University, and the ABA Financial Fraud Prevention, Strategy, and Investigation Symposium, and briefing events for the FTC, CFPB, IRS, DHS, PRAC, and the US House of Representatives.
James E. Lee
Chief Operating Officer
JAMES E. LEE is the Chief Operating Officer of the ITRC. A data protection and technology veteran, James is the former EVP & Company Secretary of Irish application security company Waratek and former SVP & Chief Marketing Officer for Atlanta-based data pioneer ChoicePoint (now LexisNexis). He also chaired two working groups for the American National Standards Institute (ANSI) on identity management and privacy. Prior to joining ChoicePoint, James served as a global public affairs and communication executive at International Paper Company (NYSE: IP). He holds academic credentials from the University of Texas School of Information – Center for Identity, the Wharton School at the University of Pennsylvania, and the University of Arkansas.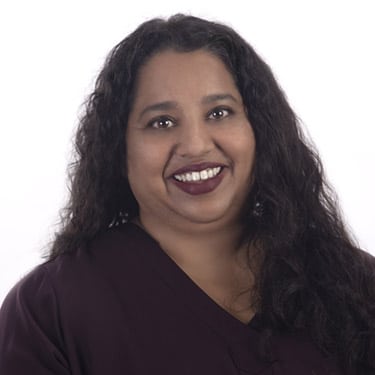 Mona Terry
Chief Victims Officer
MONA TERRY is the Vice President of Victim & Business Services at the ITRC. She holds a master's degree in business administration. Mona oversees operations, finance and HR functions for the organization and works to improve operational systems, processes and policies in support of the ITRC's mission. This includes developing and monitoring information flow and data quality as well as reporting and auditing existing efforts. Mona previously worked at the Better Business Bureau where she was responsible for managing and growing the complaint department and worked on outreach to military service members and high school students. Mona has a passion for consumer protection and continues to seek ways to make a positive impact on all stakeholders affected by identity theft and related issues.
Board of Directors
Matthew Donahue
Board Chair
MATTHEW DONAHUE, BOARD CHAIR, is a partner at Government Performance Solutions, LLC. His background is consulting for technology, security, privacy, and business strategy with experience in telecommunications, defense, and state government.  Mr. Donahue headed successful change management initiatives with federal and state government agencies and he takes great pride in being part of the team that started the ongoing Identity Theft program at the Department of Revenue in the State of Indiana.  He served his country as a communicator in the United States Army Special Operations. An Indiana native, Mr. Donahue earned both his MBA and bachelor's degree from Purdue University.
ERIC TRAPP is CSO of Sempra Energy headquartered in San Diego and has responsibility for cybersecurity, physical security, and technology risk management across the Sempra Energy family of companies in the United States, Mexico and South America. He previously held positions as partner and North America Cybersecurity Lead at Accenture, Executive Director at EY, and Technology Director at Southern California Edison. Earlier in his career, Mr. Trapp served as a US Navy SEAL in active duty and as a reservist. He holds a bachelor's degree in Criminal Justice and is currently pursuing his master's in counseling/psychology.
RALPH LINARES is a CIO and founder at Goldfish Consulting in San Diego.  Mr. Linares brings over twenty years of experience in information technology and cybersecurity.  With leadership, technical, and operational expertise, Mr. Linares enjoys educating businesses on leveraging technologies and applying best practices.  He focuses his services in cloud, hybrid, and local infrastructure, and business operations for startups and high growth companies. Mr. Linares has a BS in Electrical Engineering from San Diego State University.  He also is a Google Cloud Certified Professional Architect and an Amazon Web Services Certified Cloud Practitioner.
KIM ALLMAN is the director of government affairs at the consumer business unit of Symantec. Ms. Allman joined Symantec's government affairs team following the acquisition of LifeLock and leads efforts on privacy and consumer cyber safety. She is a veteran of Capitol Hill and the state capitols and served six years in the Obama Administration leading government affairs efforts for the Corporation for National and Community Service. In addition. Ms. Allman ran the national state legislative programs for the Recording Industry Association of America (RIAA) and TechAmerica. She was the Pac Director and Government Affairs Manager for MCIWorldCom's Southeast Region and Press Secretary for Congresswoman Louise Slaughter.
John Breyault
Board Director
JOHN BREYAULT is a nationally-recognized consumer advocate with more than 15 years of experience championing the rights of consumers and the underserved. At the National Consumers League, he advocates for stronger consumer protections before Congress and federal agencies on issues related to telecommunications, fraud, data security, privacy, aviation, live event ticketing, video gaming and other consumer concerns. In addition, John manages NCL's Fraud.org and #DataInsecurity Project campaigns. John has testified multiple times before Congress and federal agencies and is regular contributor to national press outlets including the Washington Post, New York Times, and Wall Street Journal.
Clarissa Carnero
Board Director
CLARISSA CARNERO is Director in Fraud Risk Management at American Express.  She leads a team focused on developing global strategies and capabilities that help customers feel safe and protected from Fraud and Identity Theft.  She has worked in fraud prevention fourteen years across a variety of programs, including emerging products.  She is a 2019 winner of the prestigious Edward P. Gilligan Award for Innovation and holds a Bachelors in Business Marketing and a Masters in Project Management.
Kevin Everhart
Board Director
KEVIN EVERHART is VP of brand, marketing and innovation at Experian Consumer Services (ECS) in Costa Mesa, California. With more than 20 years of experience in marketing and research, he is responsible for all advertising, consumer insight, marketing and brand strategy at ECS. Focused on raising consumer awareness of the risks associated with identity theft, he has developed multiple national marketing campaigns for Experian's consumer products. In 2017, Mr. Everhart launched the marketing and advertising campaign for Experian's newest identity protection service, IdentityWorks. Prior to joining Experian, he held senior marketing positions at Mazda, Gateway and James Hardie.
Brooke Fortson
Board Director
BROOKE FORTSON is Director of Product Marketing and Sales Enablement at SAS and leads the global product marketing team responsible for the SAS Fraud and Security Intelligence portfolio of solutions. The team's focus is to fully support the process of presenting SAS Fraud and Security Intelligence solutions to market. She is also a Brand Champion for SAS and an advocate for Women in Analytics for Fraud and Financial Crime. Brooke also serves her community as a program leader for Gigi's Playhouse, a center of excellence for children and teens with down syndrome in Raleigh, North Carolina.
Michele Johnson
Board Director
MICHELE JOHNSON is SVP for government affairs at Synchrony in Washington, DC and represents Synchrony on Capitol Hill. Ms. Johnson established her public advocacy career in financial services. Most recently, she represented credit unions for the Credit Union National Association. Earlier in her career, she served in the office of U.S. Senator Kent Conrad (D – ND) and as an assistant attorney general for the State of North Dakota. She received her juris doctor and bachelor degrees from the University of North Dakota. Ms. Johnson is licensed to practice law in Minnesota and North Dakota.
Jason Kratovil
Board Director
JASON KRATOVIL is head of public policy and industry relations at SentiLink, a leader in identity verification technology. He is a recognized legislative and regulatory expert in identity crimes and synthetic identity fraud, payments, data security and consumer privacy, and serves on the Fairfax County (VA) Consumer Protection Commission. Previously, Mr. Kratovil was a principal at the Washington, DC law firm of Sivon, Natter & Wechsler, P.C. While at the firm he founded the Consumer First Coalition, through which he led efforts on behalf of the financial industry to implement the Electronic Consent Based SSN Verification system (eCBSV) with the US Social Security Administration. Mr. Kratovil holds a Master of Public Policy degree, two B.A. degrees and a Certified Information Privacy Professional (CIPP/US) certification.
Mark Pribish
Board Director
MARK PRIBISH is VP and Identity Theft Practice Leader for Merchants Information Solutions, Inc. Mr. Pribish has helped lead the product line development, marketing and sales since 2005. He is the author of the longest running monthly ID Theft column in the United States. Mr. Pribish is a member of the Grand Canyon University Technology Advisory Board, Arizona FBI InfraGard Public Private Alliance, and FBI National Citizens Academy Alumni Association. Prior to joining Merchants Information Solutions, Inc., He held senior level positions at AIG and Aon. He is a graduate of the University of Dayton.
James Ruotolo
Board Director
JAMES RUOTOLO is senior manager in the fraud risk mitigation practice at Grant Thornton, LLP. Prior to joining Grant Thornton, he led product management and marketing for a large fraud and financial crimes analytics solution provider. Mr. Ruotolo has also held several leadership roles in investigations and intelligence operations at a financial services company. He holds a master's degree in economic crime management and is the co-inventor of two patented fraud detection models, a Certified Fraud Examiner, and a frequent author and speaker on fraud analytics technology.
Crystal Sargent
Board Director
CRYSTAL SARGENT is founder and Chief Executive Officer of Invested Advisors, Inc. Prior to founding Invested Advisors, Sargent spent 23 years leading corporate marketing and sales teams for global and local financial services firms including commercial and private banks, designing strategies and products that support underserved communities and non-profit organizations. Sargent holds a Master of Science degree in Marketing Communications from Illinois Institute of Technology and a Bachelor of Arts degree in History from the University of Wisconsin, Madison.
Jim Van Dyke
Board Director
JIM VAN DYKE is the Senior Vice President of Financial Health for Sontiq, and has over 30 years of experience in business transformation related to digital identity, virtual commerce, payments security and financial services. Jim formerly founded and led Breach Clarity and Javelin Strategy & Research team.  At Breach Clarity, he continued to help leaders achieve breakthroughs. Jim's board experience includes the CFPB.gov, Western Payments Alliance (of bankers and credit union executives), and a non-profit that works with local governments to encourage healthier transportation modes.
Directors Emeritus
Paul Bond, partner, Holland & Knight LLP
Mike Cook, founder and chief executive officer, XOR Data Exchange
Ron Davis, senior director, brand protection, Qualcomm
Julie Fergerson, senior vice president, Ethoca
Susan Grant, director of consumer protection, Consumer Federation of America
Dr. Charles E. Nelson, Ph.D., psychologist, director of the Crime and Trauma Recovery Program, San Diego
Stewart Roberts, vice president of global security, Qualcomm